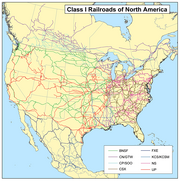 The United States or the USA is a country in North America which has the world's longest railroad network. Freight transport is the primary usage of railroads in the US with limited intercity and commuter trains operated as well. In Train Sim World, the USA was first featured in the Sand Patch Grade route.
Operators
Edit
Amtrak - Amtrak is the main passenger operator in the United States. It was created in 1971 to replace the failing passenger services of the major US railroads.
CSX Transportation - CSX is one of the two main railroads in th eastern United States. It was created by the merger of the Chessie & Seaboard systems and later acquired 42% of Conrail.
Long Island Rail Road (Operator) - The operator of commuter passenger services on the island of Long Island in New York State. Owned by the Metropolitan Transportation Authority (MTA).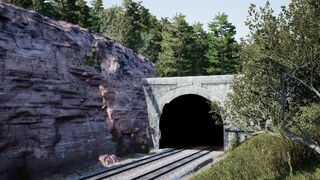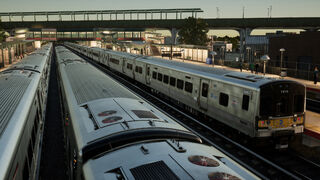 Sand Patch Grade - Sand Patch Grade was the first US route in Train Sim World. It covers the 48 mile main line between Cumberland, MA and Rockwood, PA. Included are three locomotives, the SD40-2, GP38-2 and AC4400CW.
NEC: New York - NEC: New York was the second US route in Train Sim World. It features the Northeast Corridor between Newark Airport and New Rochelle via New York's Penn Station. It introduced the passenger operator Amtrak to the game along with further usage of CSX locomotives.
Long Island Rail Road - The Long Island Rail Road route covers the LIRR main line from New York Penn to Hicksville along with the Atlantic Branch, Belmont Park and Hempstead branches, a total of 42 miles.
Community content is available under
CC-BY-SA
unless otherwise noted.