Northeast Corridor: New York is the fourth route for Train Sim World. It features the Northeast Corridor between Newark Airport and New Rochelle via Penn Station in New York and the CSX freight branch to Fresh Pond Yard. It was announced on the 22nd February 2018 with a release date of 15th March 2018. The release date was later pushed back to the 20th March.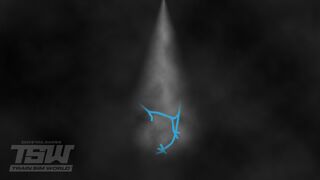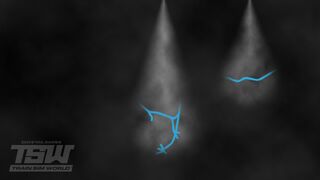 The first hint was revealed on the 20th February 2018 and showed a partial route map. Using a map overlay, it was revealed that it shows part of New York and could possibly be the Northeast Corridor route.
The second hint showed a further section of the Northeast Corridor route near to New Rochelle. It was predicted that the route would run from New York Penn to New Rochelle.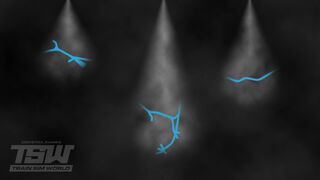 The third hint added the western portion of the route near Newark. This resulted in the route being predicted to run from Newark Airport via Penn Station to New Rochelle with a branch to Fresh Pond Junction.
The fourth hint showed the entire route map, confirming the route from Newark Airport to New Rochelle.
NEC: New York covers the Northeast Corridor from Newark Airport to New Rochelle via New York Penn station. The route also contains the branch line to Fresh Pond Junction, where the route meets the Long Island Railroad & the New York & Atlantic Railroad. There are also various freight yards along the route including Oak Point Yard and the Amtrak depot at Sunnyside Yard.
Locations
Edit
Locomotives
Edit
ACS-64: The ACS-64 is the standard Amtrak passenger locomotive on the Northeast Corridor, hauling services such as the Northeast Regional between Washington and Boston
GP38-2 - Part of the Dash 2 range of EMD locomotives, the GP38-2 was introduced in 1972, 2222 of these 2000 horsepower locomotives were produced, of which CSX gained many from it's predecessor railroads.
Rolling Stock
Edit
Scenarios
Edit
The NEC: New York dlc contains seven scenarios:
Services
Edit
NEC: New York currently has 135 passenger services, all operated by the ACS-64. An in-depth freight timetable for the route was added to NEC: New York on the 19th April 2018, a month after the initial release.. Whilst the route only contains the GP38-2, owners of the GP40-2 dlc have the option of driving the GP40-2 instead of the GP38-2 in service mode.
Signalling
Edit
NEC: New York uses a variety of signalling types in conjunction with the ATC and ACSES safety systems. A detailed guide to signalling on this route can be found here: https://forums.dovetailgames.com/threads/nec-ny-signal-tutorials.4174/
Route Diagram
Edit
Achievements
Edit
ACS-64 All Aboard: Completed 64 boarding tasks
GP38-2 Car Collector: Coupled up to other vehicles 380 times (Only achievable on PC and Play Station)
ACS-64 City Sprinter: Reached 100 mph in the ACS-64
ACS-64 Northeast Regional: Operated 640 miles in the ACS-64
GP38-2 Geep Trail: Operated 380 miles in the GP38-2
NEC Day One: Completed the ACS-64 Basic Introduction
NEC Time to Shine: Completed the GP38-2 Basic Introduction
NEC New Yorker: Completed all the available services
NEC Big Step: Collected all collectibles on Northeast Corridor New York
NEC Manhattan Master: Completed all scenarios on Northeast Corridor New York